Full Color Printing with CHEAP COLOR FLYERS!
Our blog with have full color printing tips, tricks and updates on how to get the lowest prices on printing flyers, business cards, brochures, catalogs and more.
We will be offering free templates for printing just in case your are designing your own files. That way, they are ready for printing when you upload them to our website and we won't have to call you back for things like insufficient borders or margins etc. When preparing flyers for full color printing, it is very important to follow a few simple guidelines.
Make sure you have at least 1/4″ Bleed and Margin area for the cutters so your text and logos do not get cut off.
Make sure you convert all your files to CMYK process colors before sending to print. If you send us an RGB file, we may have to convert it before printing and the colors will differ.
Keep in mind that there will be a + or – 15% variation in color regardless because full color printing is an art form and your computer monitor may vary from ours.
Always call to confirm after emailing an order to make sure that the job was received and everything is up to date. Sometimes emails end up in our junk box and we want to make sure you get your jobs as quickly as possible. Hopefully in the 24 hour printing time frame.
Most jobs will be done in 24 hour printing time frame.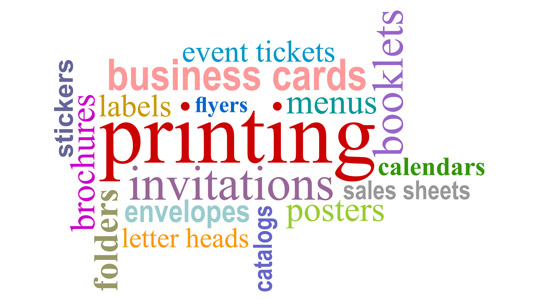 You can also visit our partners for full color printing at www.HarmonikDesigns.com